Iconic and Impacting Design focus on Brand Experience
Rémi Bigot is a French design leader with 15 years of experience dedicated to creating award winning design and creative solutions focused on meaningful user experience and brand strategy. Rémi's background is in Design, strategy and creative direction with a focus on products combining hardware with digital experiences for innovation centered organizations and brands.
He opened his own studio in 2011 together with a team of designers, and has since supported a wide variety of companies such as Bosch, Huawei, Hercules, Decathlon and German Autolabs to transform ideas into tangible and impacting design solution.
Define:
We help our clients to define their design strategy and product requirements by identifying user expectations, emerging trends and lifestyles.
. User Research
. Market and Trends analysis
Design:
We design desirable and iconic products with meaningful user experience.
. Ideation and concepts
. Design refinement
. Development
. Prototyping and Testing
Envision:
We help organizations to anticipate future business opportunities through creative workshops
. Design Thinking workshop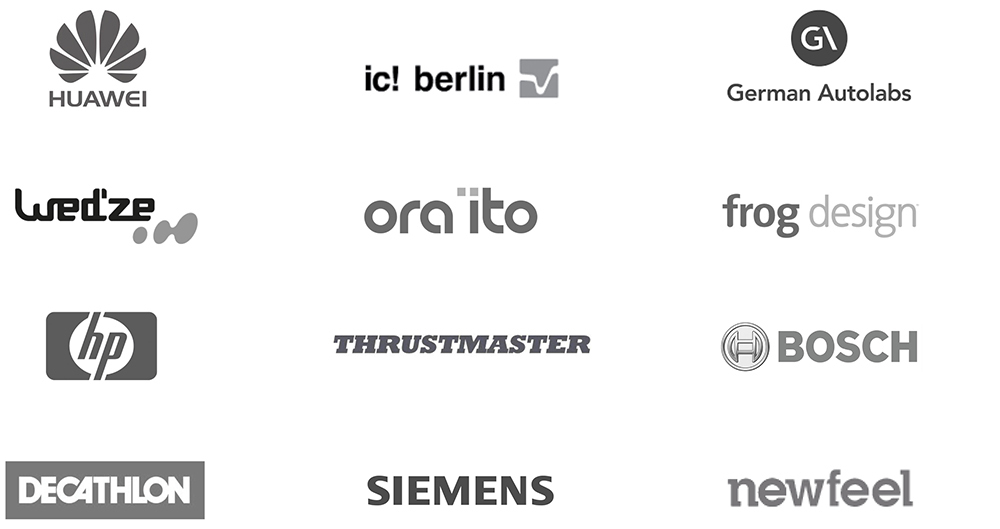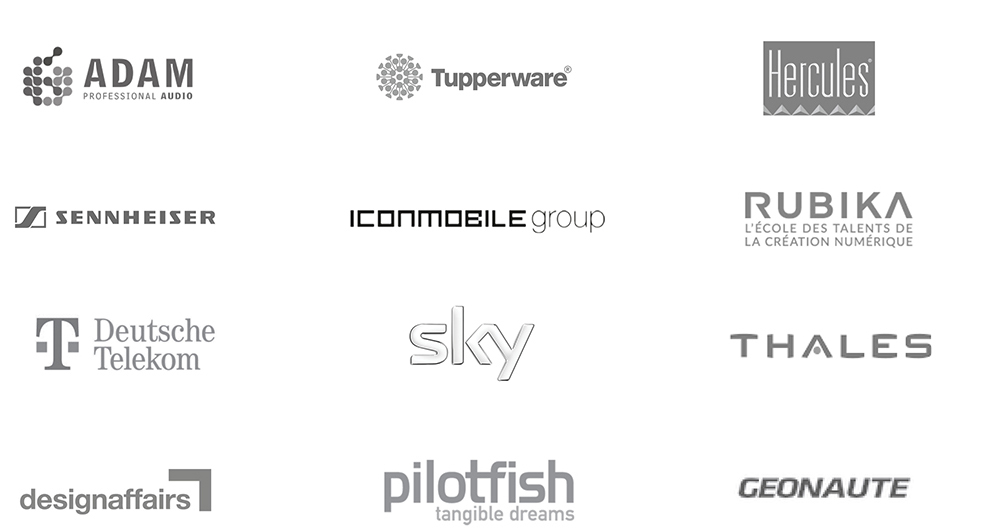 2019  IF Design Award. Chris (German Autolabs)
2018  UX Design Award nominated. Chris Shortlisted and Exhibited (German Autolabs)
2018  Kickstarter award. Chris (German Autolabs)
2014  IF Design Award. Geonaute Swip Watches (Kix Studio)
2014  Designboom competition. Deutsche Bank project "e-saving" shortlisted
2013  Best of the show AES New York. Neumann TLM107 microphone (Kix Studio)
2012  CES Innovation Award. Hercules DJ controller (Kix Studio)
2009  Oxylane art of the move first price. Pissenlit Sculpture Project (Kix studio)
2009  Observer du design exhibition Paris. Tanagra guitar (Kix studio)
2009  Red Dot Design Award. Ondo Phone (Pilotfish)
2009  IF Design Award. Nero Packaging (Frog Design)
2009  Red Dot Design Award. Merian scout navigator (Frog Design)
2006  T3 Magazine best gadget of the year. SKY HD Box (Frog Design)
2005  Microsoft design competition. Project "smart wallet" shortlisted
2004  Designboom rocking chair competition. Project swing bag shortlisted
Contact
Remi Bigot design studio is located in the heart of Berlin.
Address:
Rémi Bigot – Design Studio
Graefestr. 92 | 10967 Berlin | Germany
Telephone:
+49 17627180578
Email:
info@remi-bigot.com
Imprint
Tax number: 14/229/01286
VAT-ID: DE287129340