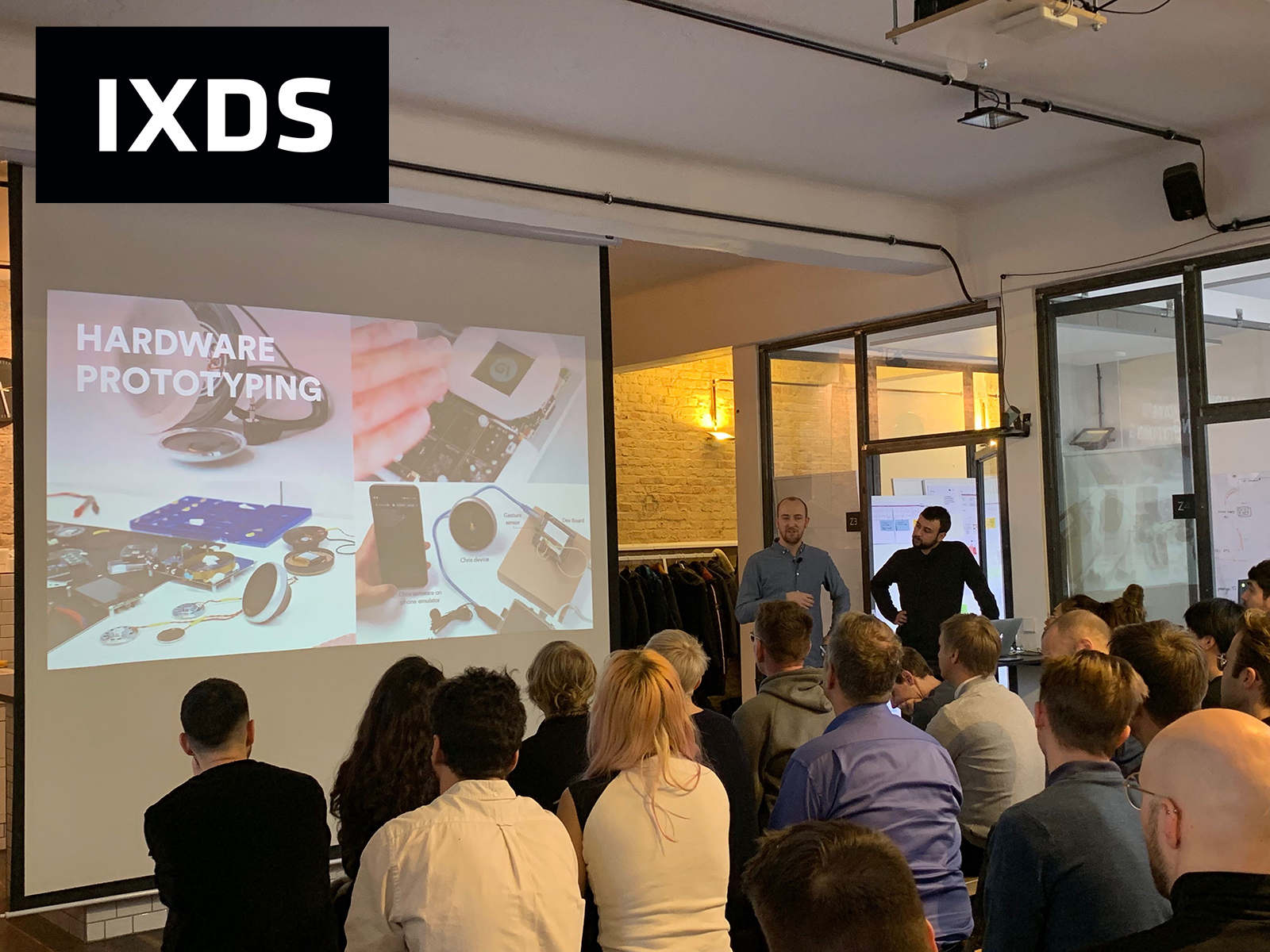 Rèmi Bigot and Oliver Hill, two of the designers behind Chris, were invited by IXDS to present Chris' development journey
From tools to methods and prototyping we presented the complete design process of Chris hardware and UX design, sharing our knowledge on how to create an engaging and intelligent service that meets a specific need for hands-free interaction.
Using voice and natural gesture control technology, Chris is a Voice User Interface (VUI) that'll keep drivers in touch responsibly, while you're on the go.
IXDS is one of Germany's leading innovation studio, focused on connected services. As one of the leading future focused German consultancies, IXDS supports companies and organizations to design their future by building innovative products & services based on sustainable business models.