Safe, Smart, and Natural Co-Driver Experience
Chris is the first digital assistant exclusively designed for drivers. With a patented multi-modal interface combining voice UI, gestures, and a glanceable graphical UI, it creates a safe and intuitive co-driver experience. Users can securely access their phone's content while staying focused on the road.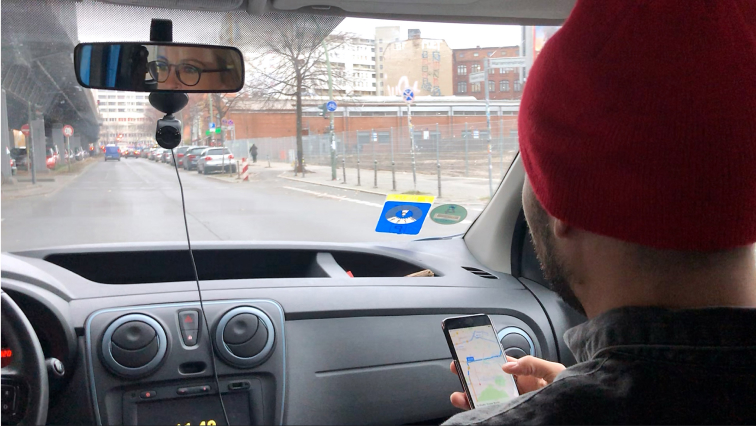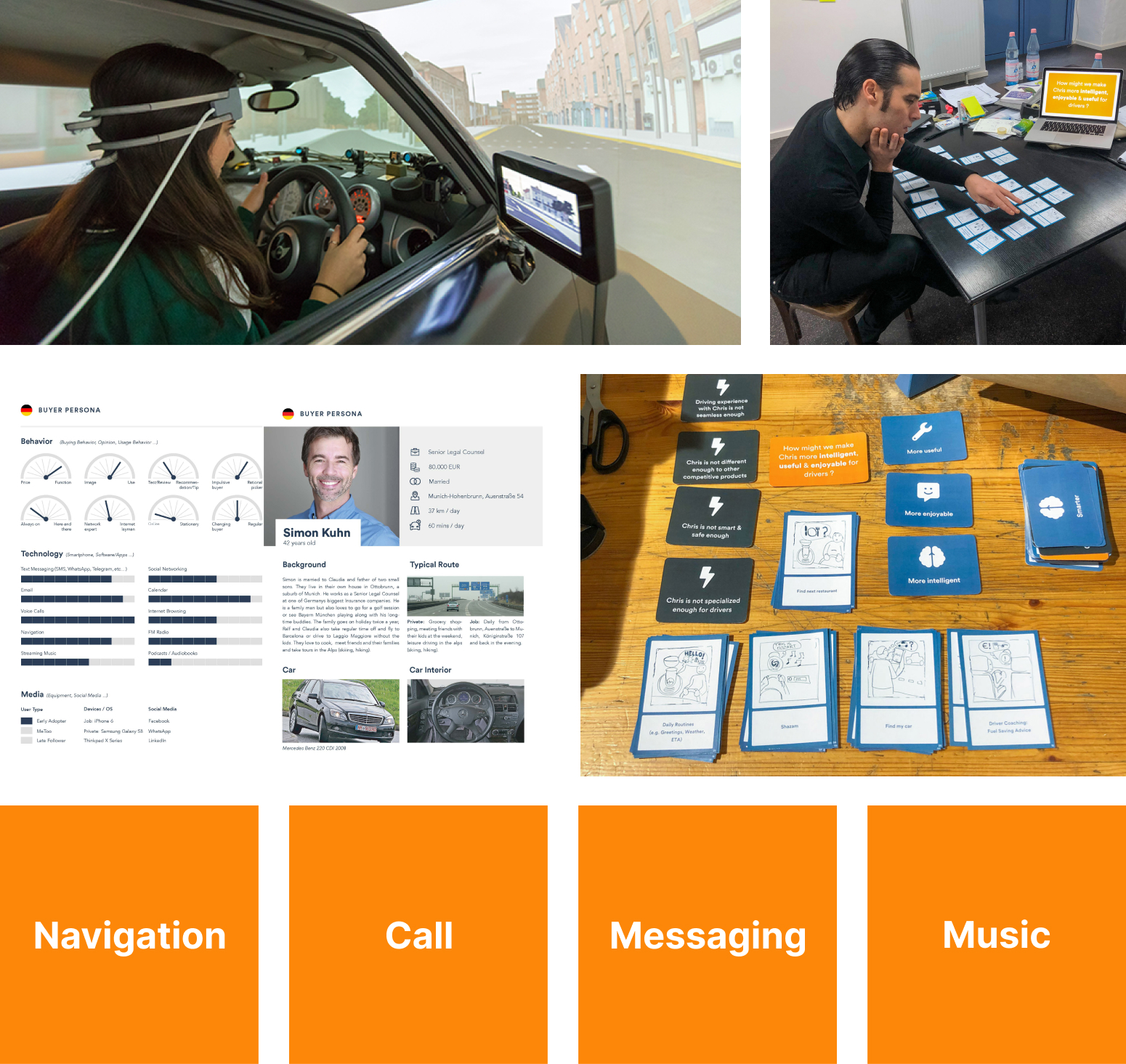 1 • UX Research & Exploration
Extensive UX research was conducted to define project scope and priorities. Market analysis, expert and user interviews, and exploration of provocative concepts were performed. Diverse user panels provided valuable feedback to validate hypotheses. Persona boards were created, and the MVP was identified with four main domains: Navigation, Call, Messaging, and Music.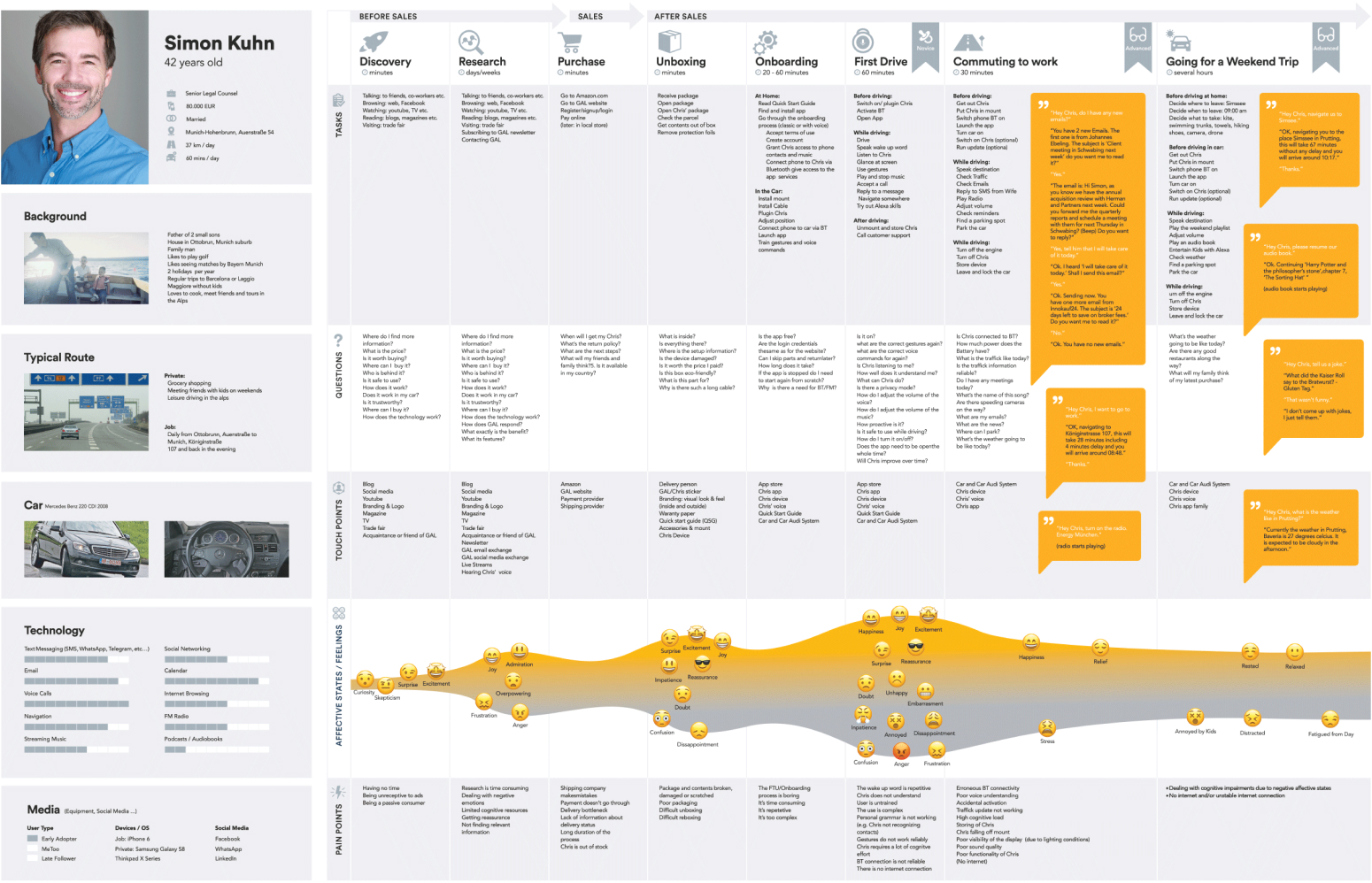 2 • Project definition
Based on UX research and findings, user stories were generated to clearly define project scope and requirements. The design team envisioned the user journey and identified potential pain points and critical touchpoints that required special attention in the product experience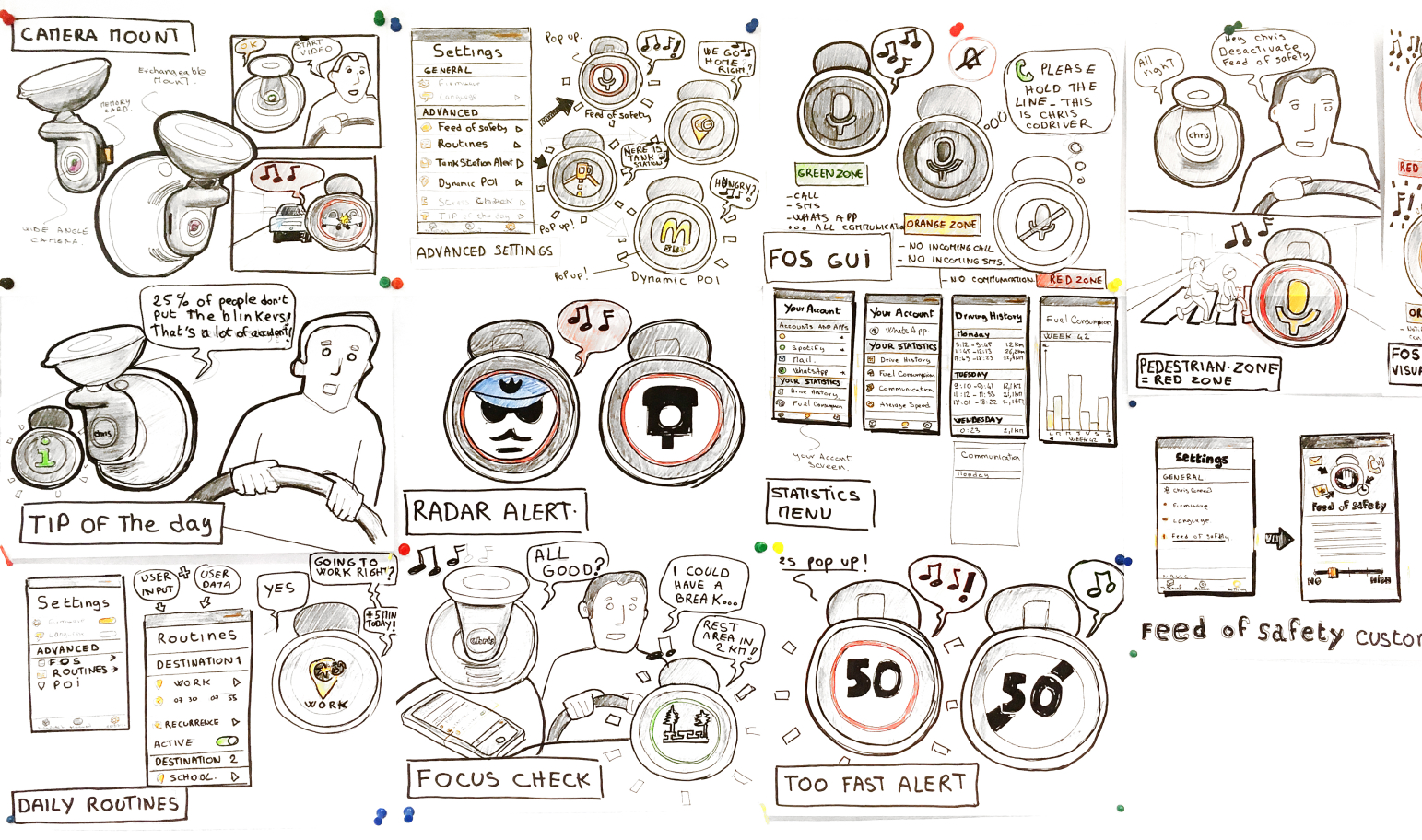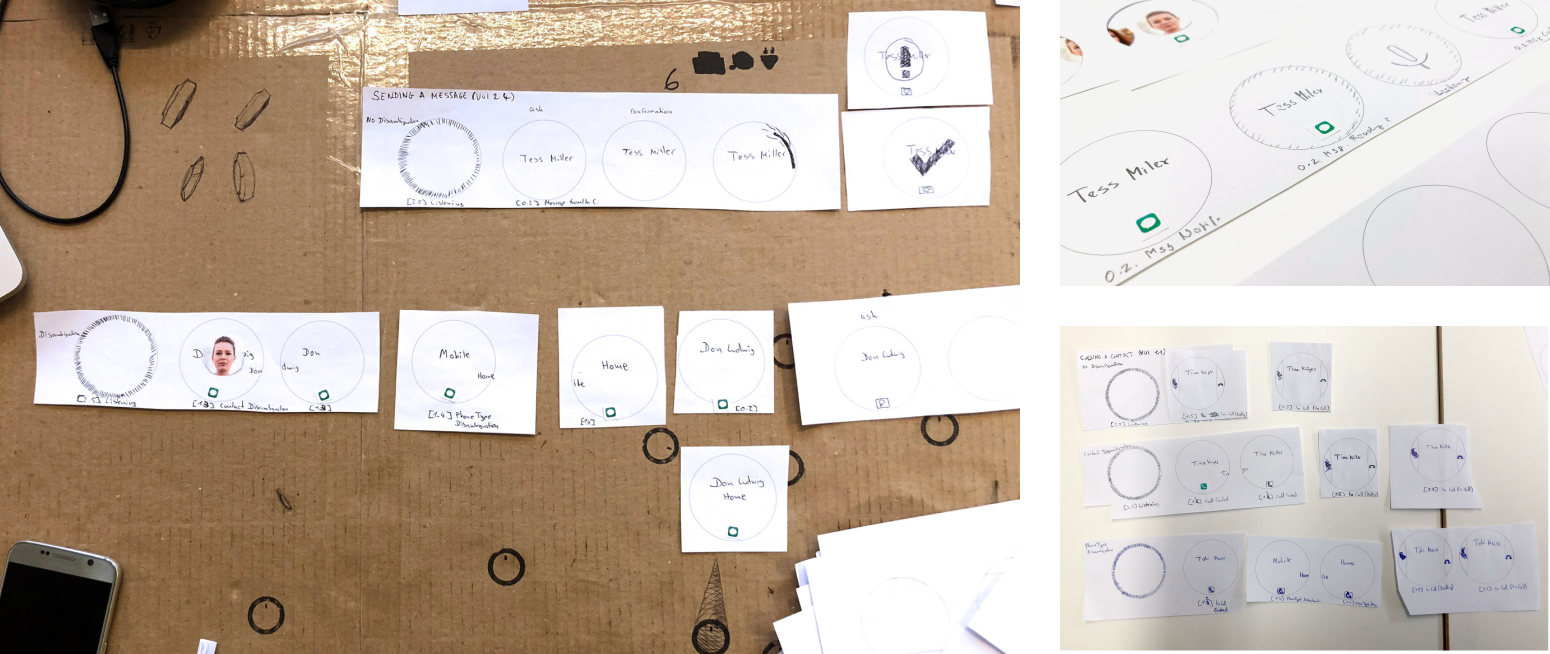 3 • Ideation & Rapid prototyping
During the ideation phase, the design team sketched and created rapid prototypes of the graphic and voice user interfaces. Methods such as paper prototyping and the Wizard of Oz technique for voice were utilized. Ideas were tested and evaluated with potential users and stakeholders for further development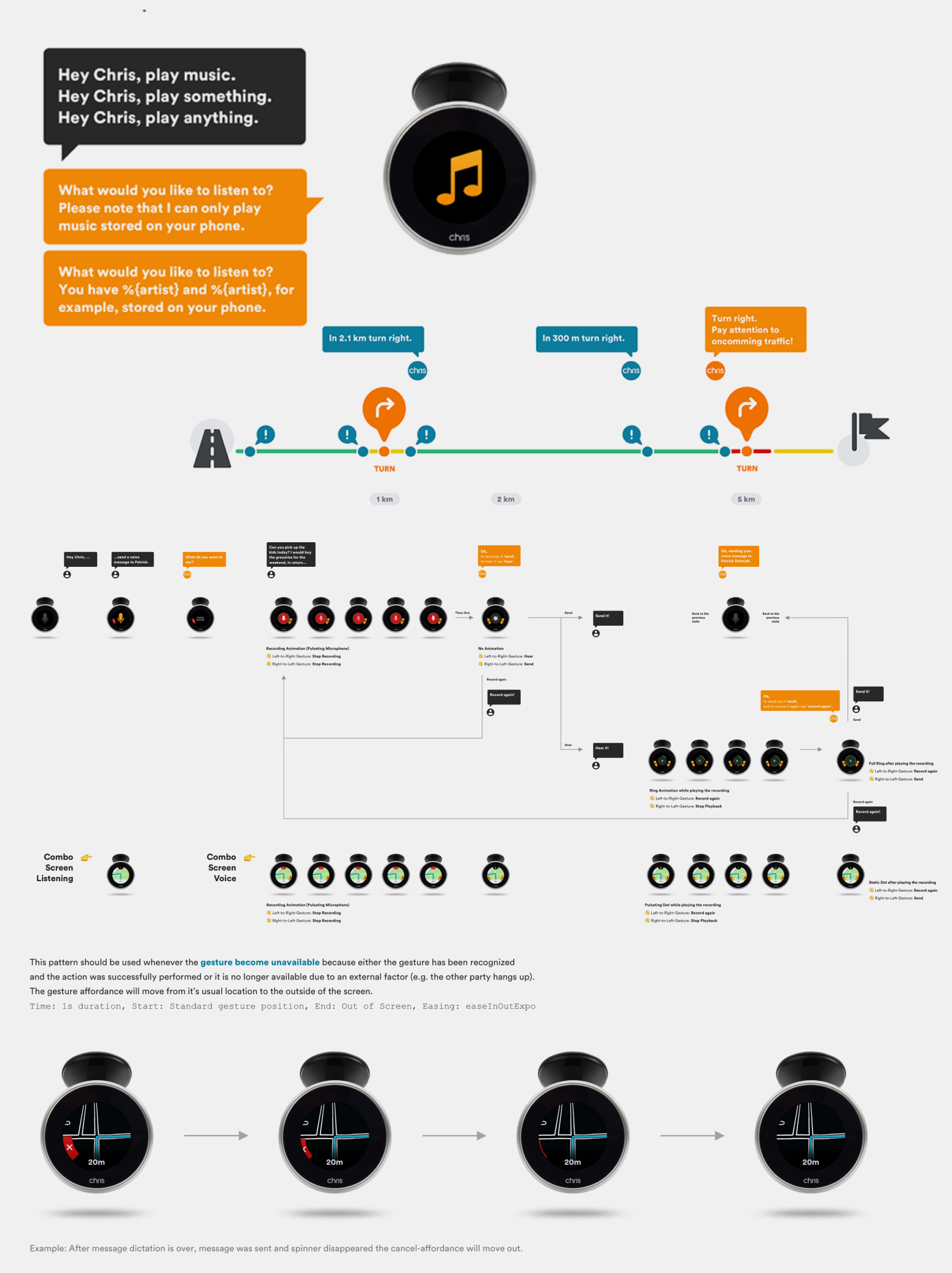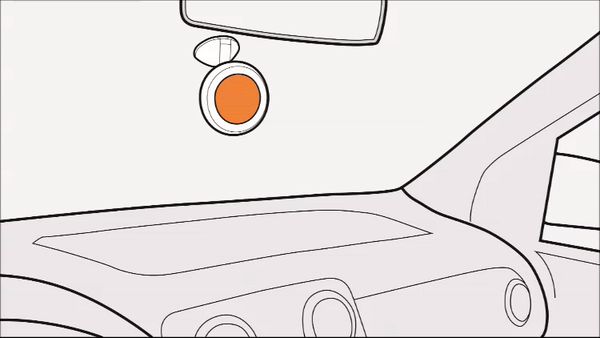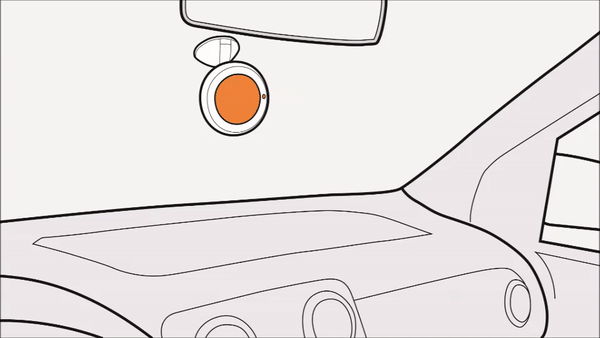 4 • Design and Refinement
A lengthy refinement phase, spanning two years, involved numerous iterations and the design of the voice user interface, including user flow diagrams, prompts, and strings. As the head of design, my role was to ensure consistency and oversee the overall experience across hardware, app, voice UI, gestures, and graphical UI.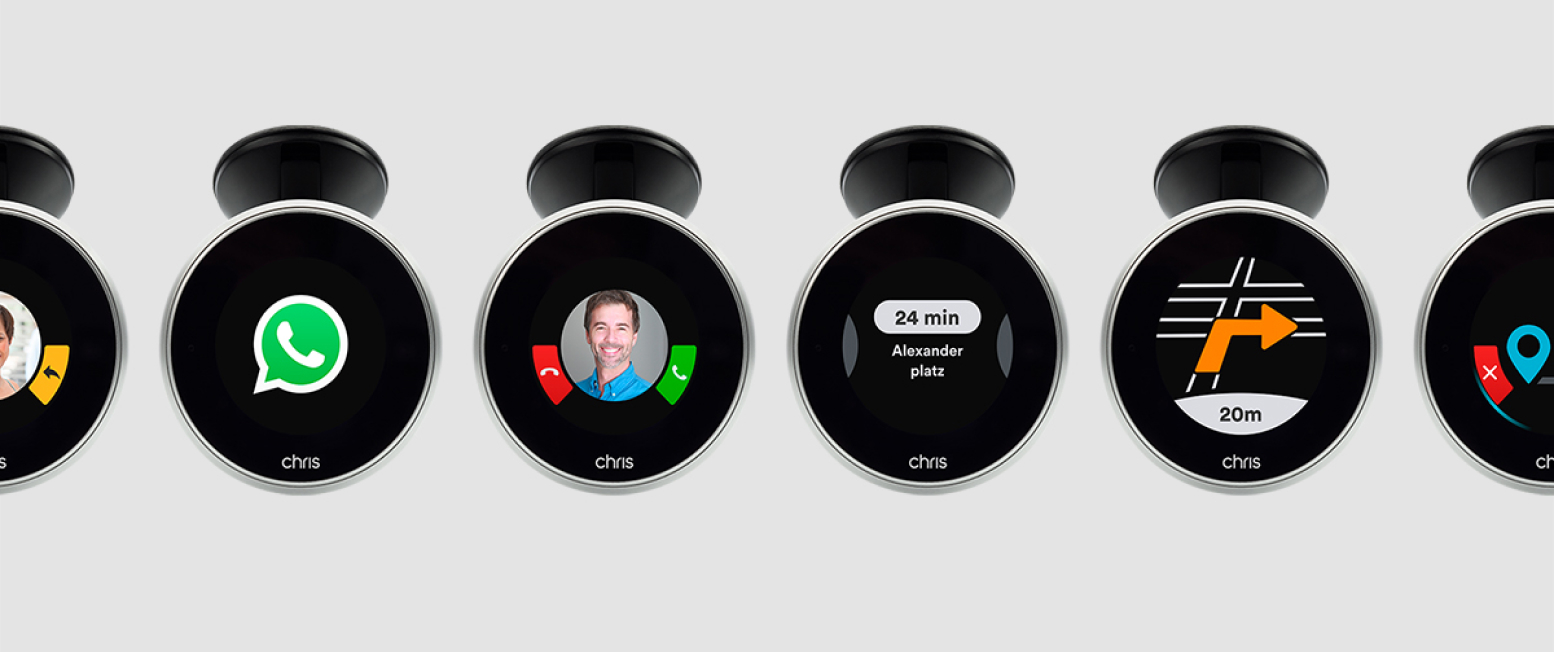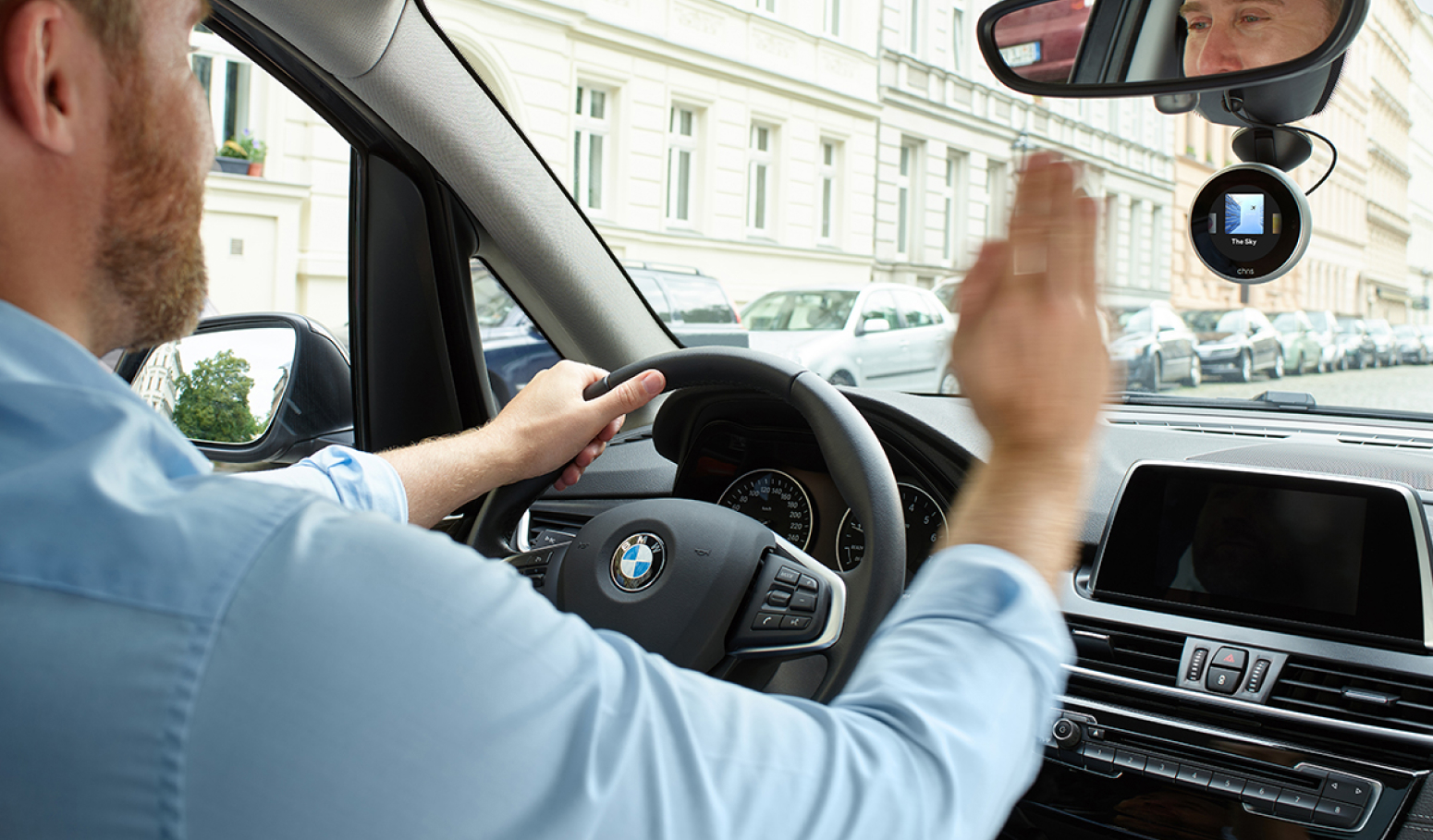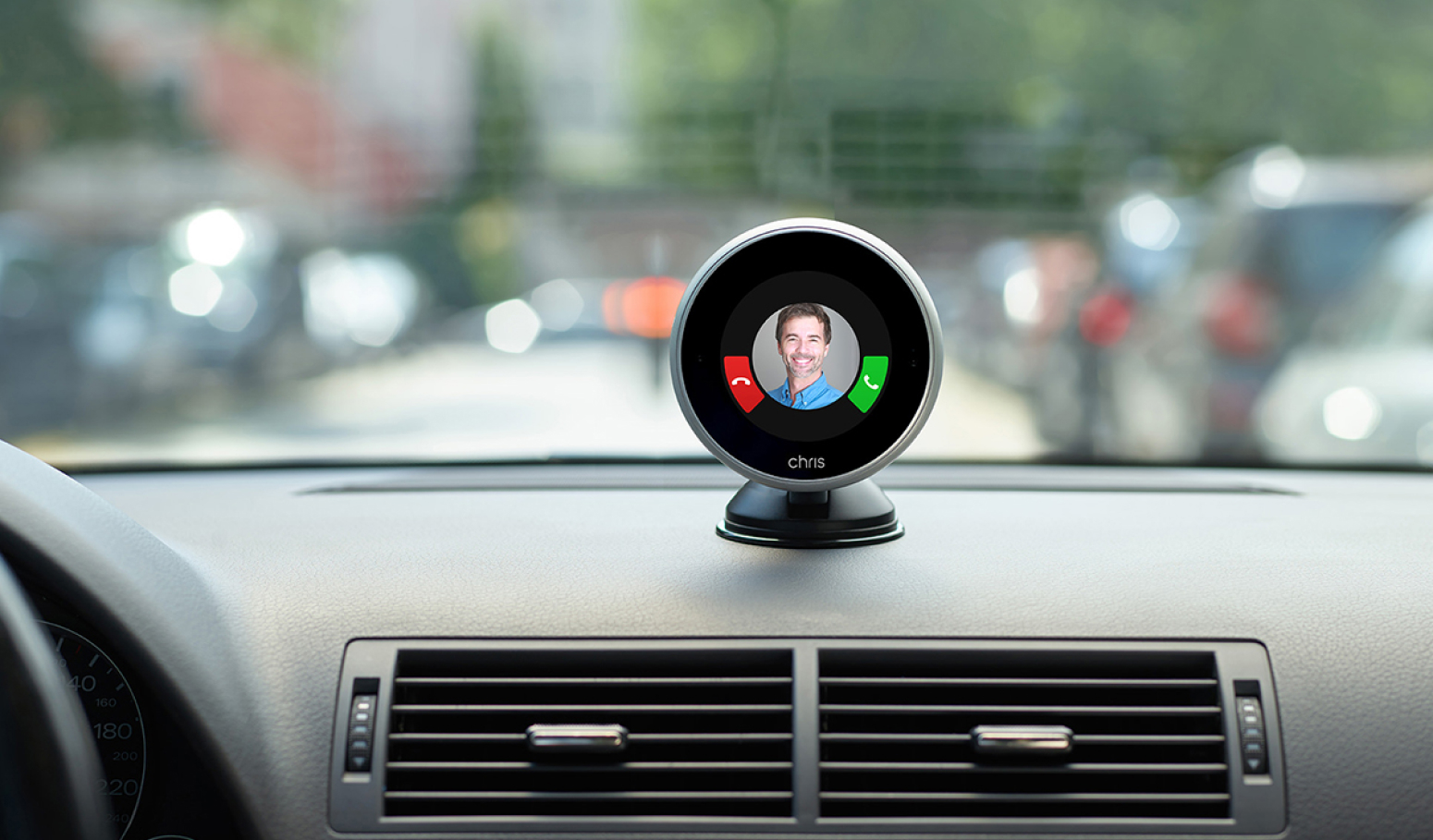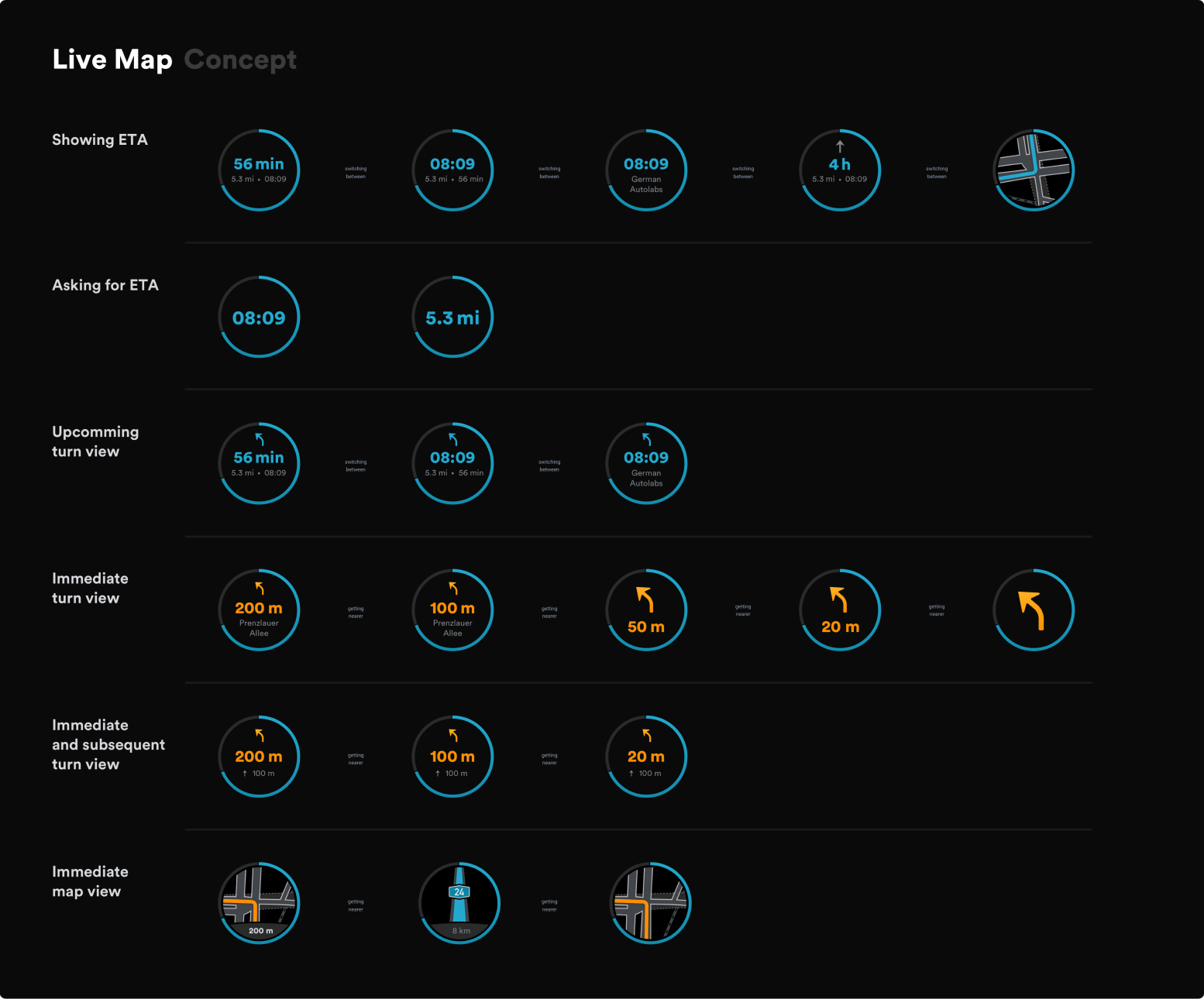 5 • Implementation, Testing & Development
The design team closely collaborated with the development team to achieve the desired look and feel of the final product. User flow diagrams, guidelines, assets, and specifications were handed over to the engineering team. Each sprint included intensive testing and validation to meet customer expectations for the product launch.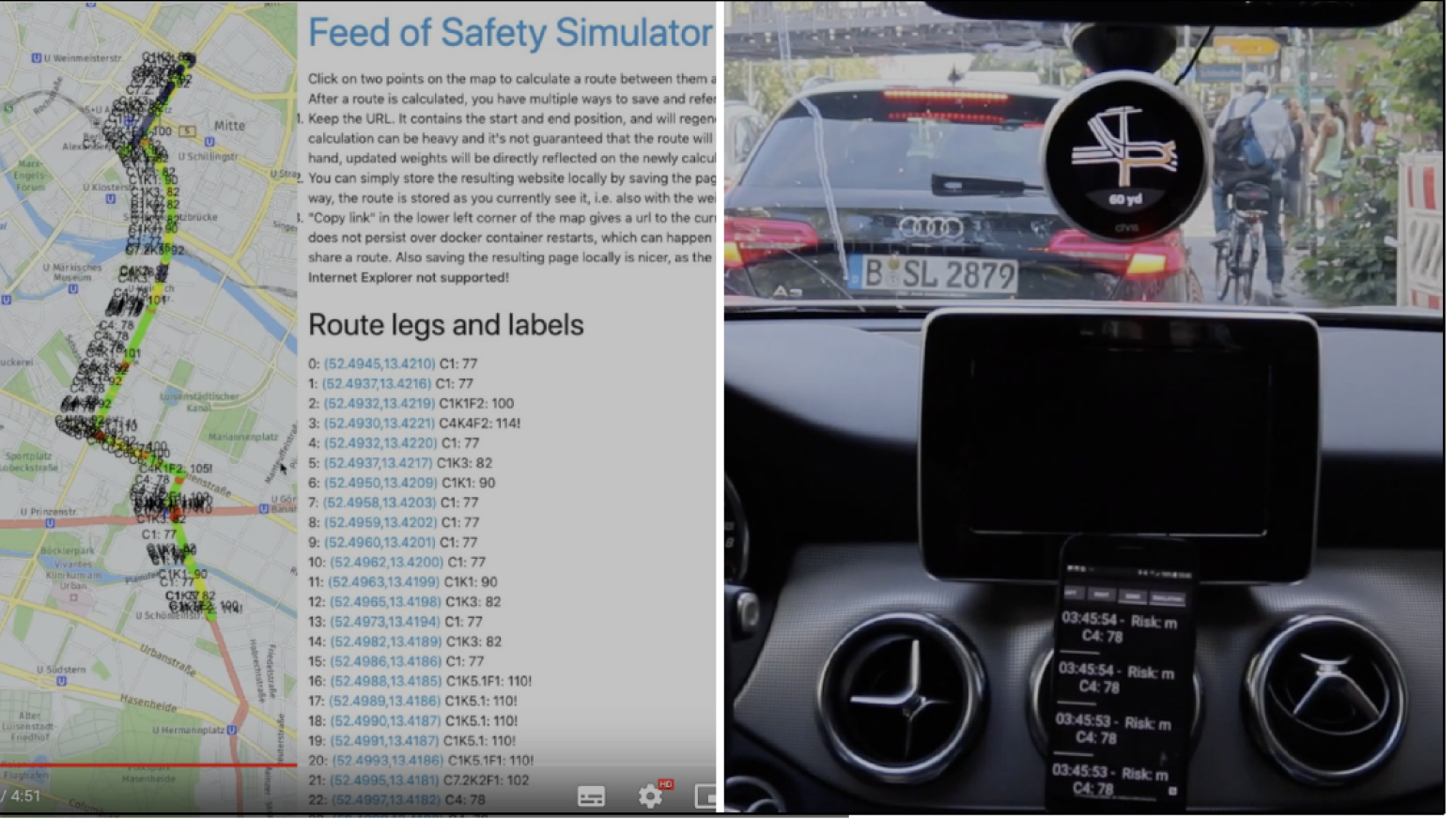 Final result and beyond
The voice interaction we have developed intelligently and securely manages multiple services simultaneously, such as navigation, calls, and messages, recreating the experience of having a co-pilot by your side. Continuous improvement through updates and the implementation of new features, such as smarter and safer behavior and artificial intelligence, further enhance the experience.