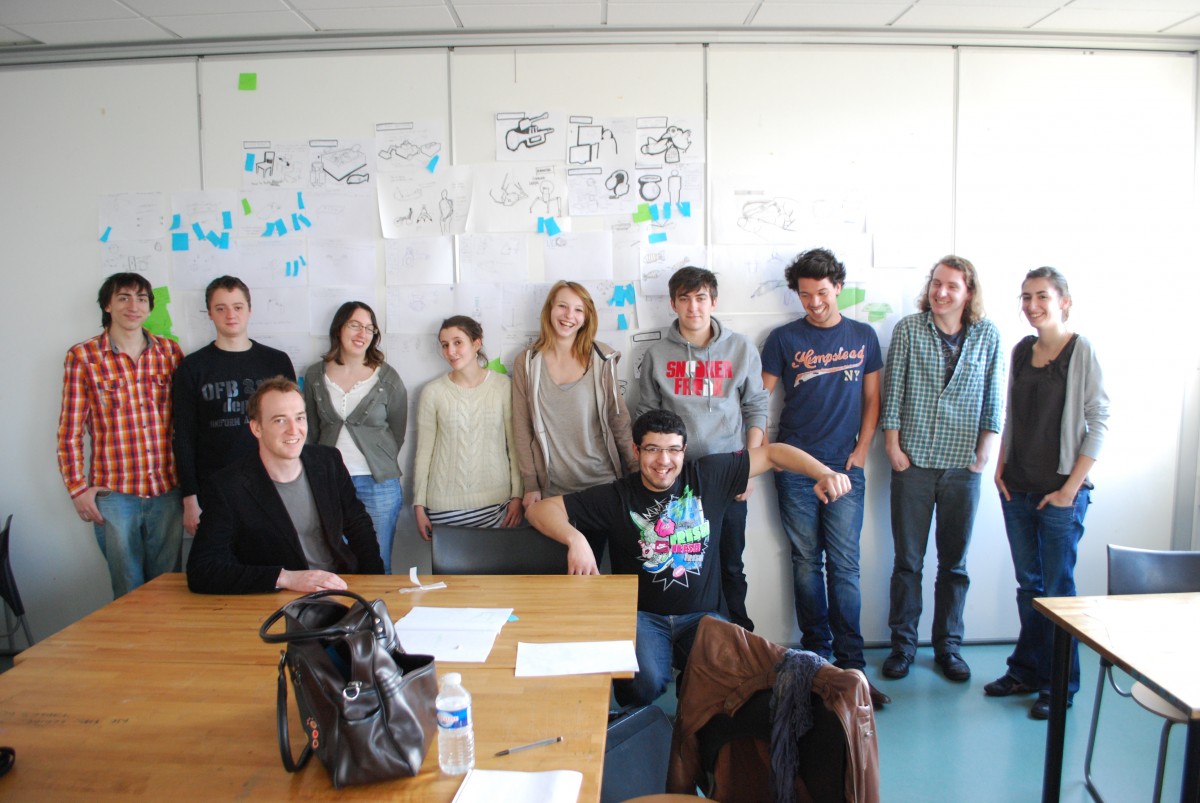 Rémi Bigot was invited by ISD School in Valenciennes (Rubika – supinfocom group) to lead a 3 day Innovation creative lab about the future of Robotic.
Together with ISD, Supinfocom and Supinfogame students we explored and envisioned the future of robotic and how they might affect or everyday life in a near future and interest companies like apple, or Lego.
At the end of the workshop the students presented a variety of innovative illustrated designs and a short movie describing the concept.
Creative direction: Rémi Bigot
Design team:
Perrenot Jules, Taisne Clément, Fernandez Aurelin, Flandrin Mélanie, Gosset Valentin, Naline Pierre antoine, Beauduffe Héloise, Belhout Isaas, Bernard Jean-Charles, Coudron Marie, Coudronn Marie, Presse Maxime.