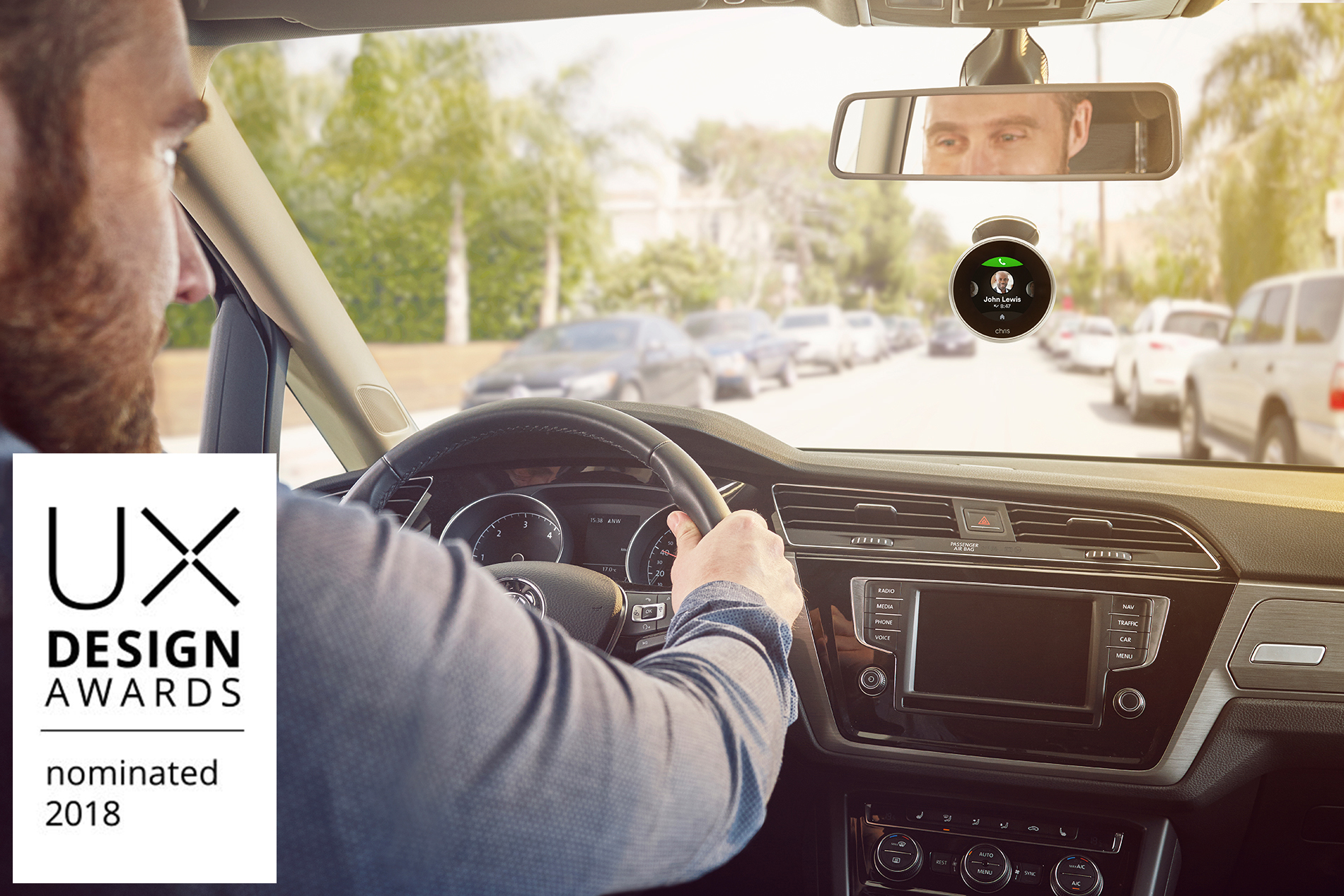 Chris Multi-modal interface, designed by Rémi Bigot and his design team has been nominated out of 500 applicant for the prestigious UX design awards.
The UX Design Awards are a global competition with a unique focus on user experience, a key added value for connected life and work.
User experience has become a flagship discipline in design – one that is shaping products and services of today and in the future.
With the awards, International Design Center Berlin (IDZ) honors innovative solutions that increase the added value of new applications, technologies and services through positive experiences – and thus contribute to shaping a responsible and future-oriented world.
The competition is held annually and presented at the global technology show IFA in Berlin, Germany. With more than 245,000 visitors, 6,000 journalists and 1,800 exhibitors, IFA is one of the world's leading trade shows for innovative technology products.
The best projects in the competition are honored during a festive award ceremony at IFA. All award nominees are presented in a special show exhibition, ensuring broad publicity.