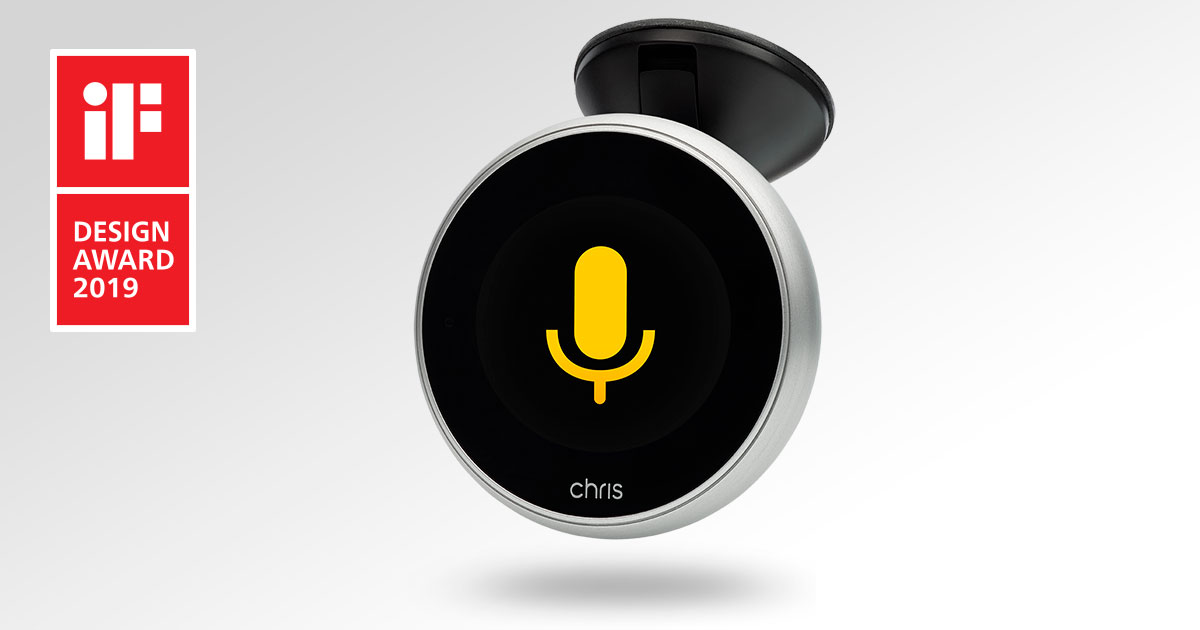 The Digital assistant for driver design by Rémi Bigot and his designer team just won a prestigious IF design award in the cathegory Car accessory.
The IF design awards are one of the world's most celebrated and valued design competitions. Recognized as a symbol of design excellence around the world, the iF DESIGN AWARD welcomes over 5,000 submissions from 70 countries every year.
The 67-member jury rewarded Rémi Bigot and his team for the great design of the Chris hardware, a design focus on simplicity, emotion and performance. The jury especially loved Chris' timeless form which takes inspiration from classic sports car instruments.