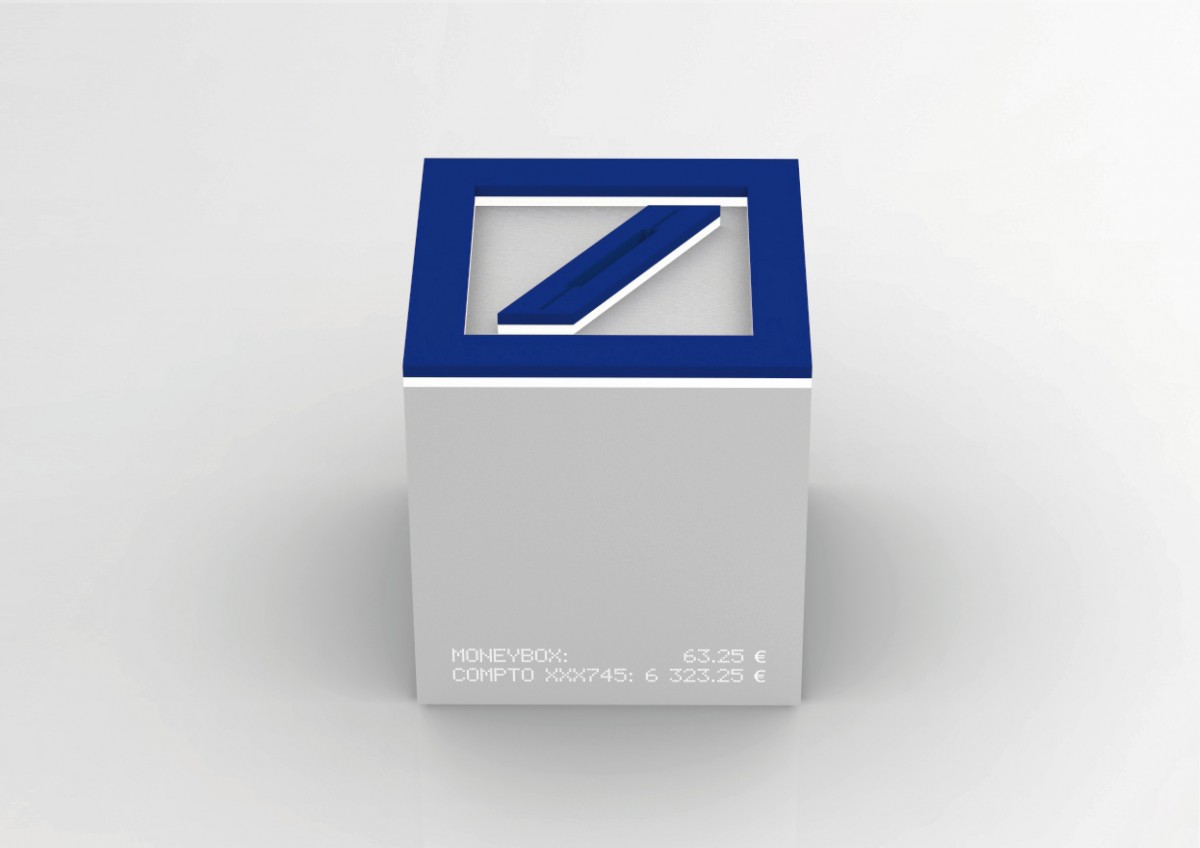 DESIGNBOOM, in collaboration with DEUTSCHE BANK, organised the Future Banking International Design Competition, seeking smart ideas, applications, gadgets, products or services provided by the bank that aim to support and enhance customers' experience in relation to the branch experience or their digital day-to-day and life planning bank transactions; or that surprise and inspire them in a positive manner.
2083 participants from 84 different countries participated.
The project S-saving designed by Rémi Bigot is one of shortlisted contributions.
S-saving stands for synchronized saving. The service allows synchronizing your money box with a bank account.
Every time you add money to the box, the amount is virtually added to your bank account. You just need to bring it back to your bank once it is full.
The iconic and elegant connected box made out of translucent Corian material detects how much money is in the box and communicates the information instantly to your bank and online banking service. It also displays in real time how much is in the box and how much this means on the synchronized bank account. The low energy Led display lights on only when needed and if money is inserted in the box.
The slot and technical module discreetly integrated into the logo accepts coins as well as banknotes.
Thanks to S saving, the money saved in the money box benefits from the saving interest rate of the bank; it is also instantly available on your account and with your credit card.
The system simplifies money saving for you as well as for another person. For example grand parents can easily save money on their grandchild bank account without going to the bank or doing any on-line money transfer.